Telekom (former Matáv) Office Building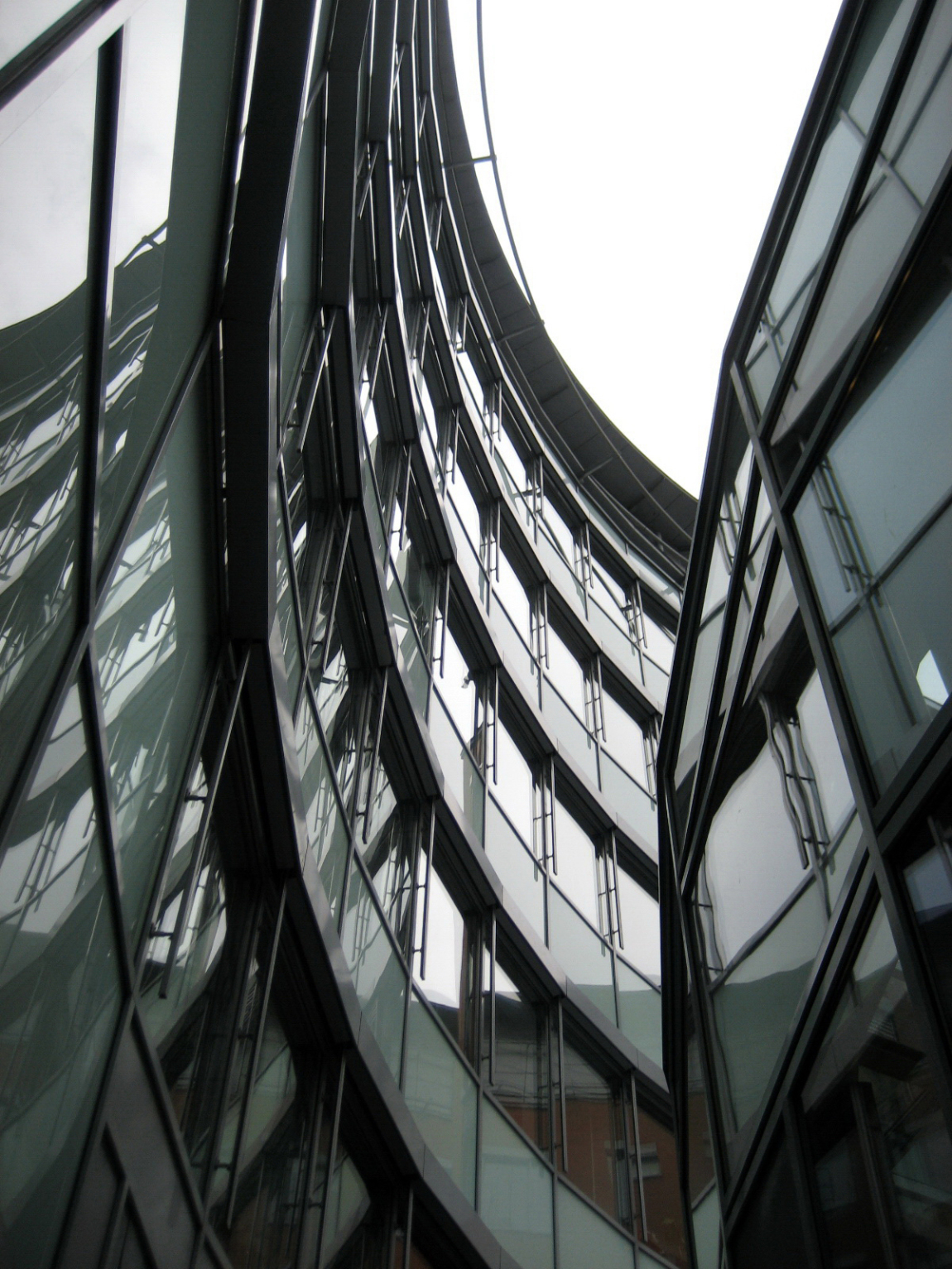 Architect
Kertész András Tibor
Company
Avant-Garde Építész Stúdió Kft.
Address
1117 Budapest, Magyar Tudósok körútja 9.
Prizes
Budapest Award of Architectural Excellence, award certificate, 2000

The proximity of the university campus was decisive not only in function, but also in design with its uniquely bound master plan, uniform usage of materials and building height regulations that fit the campus. With these restrictions in mind, the architects created a new office building that properly fits into the Danube-side complex with its generosity, sober rationality and professional solutions.
The regulations, together with the need for economical use of the construction plot, resulted in the construction of a very compact cube. The architect also had the task of solving the curved façade of the ensemble (adapting to the line of the boulevard). Massing is well done despite (or perhaps because of) many constraints: the units of different façade heights fit well together. All façades facing different roads and footpaths are equivalent, combining the characteristics of free-standing and street+building block schemes in an interesting way. However, successful compliance with external constraints has made interiors somewhat labyrinthine. The depressing feeling of this is partly mitigated by the possibility of a wide range of internal insights. The structural and façade design solutions of the building are of a remarkably high standard. However, the presence of bricks prevails only on the lower mass. The gray-green curtain wall parapets and glass surfaces give a more rigid atmosphere to the other building part with much larger volume and a circular floor plan. Although the regulatory constraints on the district did not allow much room for freer architectural design, the office building still stands out from similar investments of the era with its calculated rationality and high-quality architectural solutions.
Photo
Avant-Garde Építész Stúdió Kft.