Market Építő Zrt. Office Building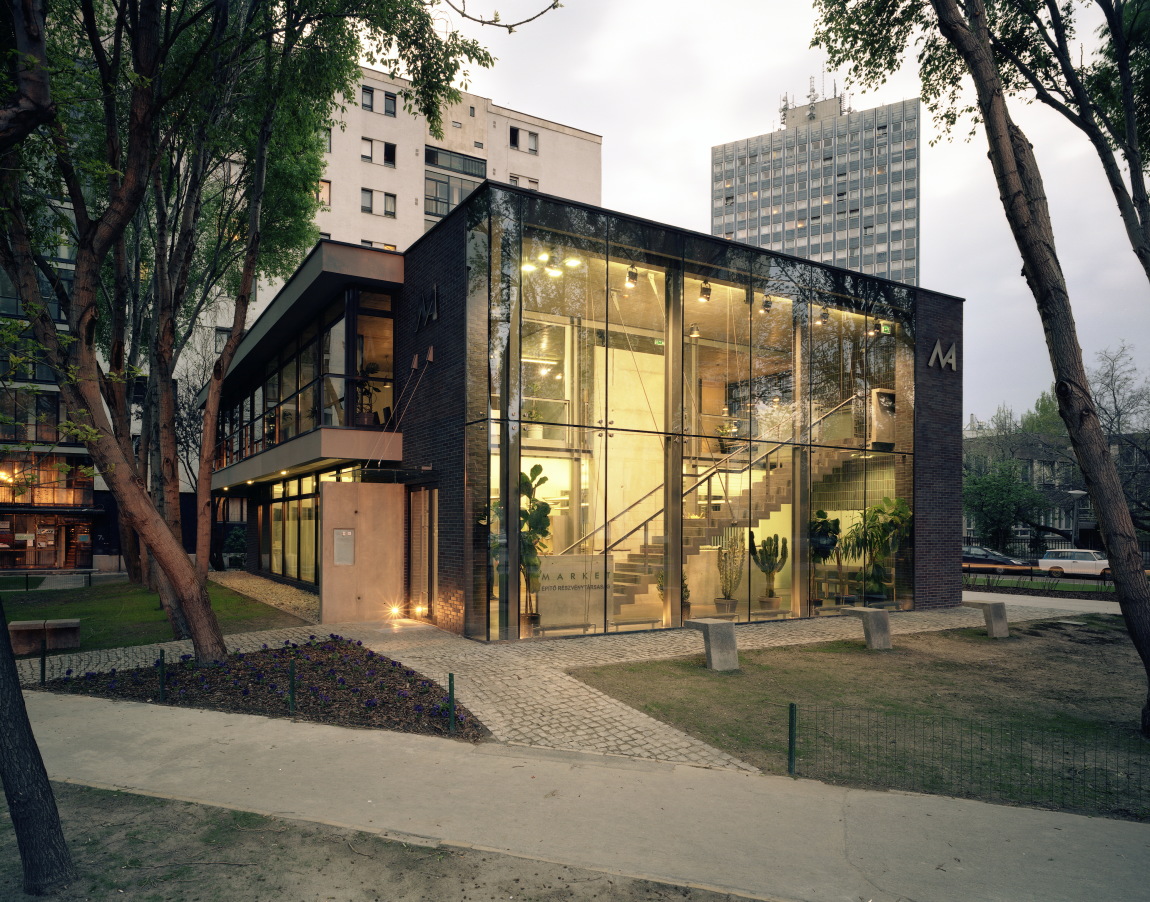 Architect
Kocsis Ágnes, Schüller Ferenc
Company
Schön Építész Iroda, Schüller és Társai Építésziroda Kft.
Address
1117 Budapest, Bogdánfy utca 6.
Prizes
Budapest Award of Architectural Excellence, Award Recipient, 2002

The office building on Bogdánfy utca relates to its surroundings with the natural attitude typical of Scandinavian architecture, it stands there as if it had always been in this place and in the same way. Previously, the small factory building of Távfűtő Művek (=District Heating Works) stood here, almost unnoticed. Now, the new house demonstrates that it is possible to create an old-new building in this way too.
The structure emerges from the trees of the housing estate in an eye-catching way, and it opens to all sides with large glass surfaces, thus letting light in and at the same time giving a glimpse into its interiors. Everything is visible, and that is as it should be, since there is no need to hide anything. The interior is just as tightly and crystal clearly formulated as the exterior. The atmosphere defined by steel railings, exposed concrete surfaces and frameless glass panels is not felt rigid because the small sizes and transparency humanize the interior. The foyer, the transparent circulation system, and the interior design of the office all suggest that orderly and efficient activities are taking place here – thus providing advertising for the activities of Market Építő Zrt. This orderliness also affects the immediate surroundings of the building: the footpaths of its park are organically connected to the building on the ground floor. The colors of the glued brick cladding of the external façade surfaces reflect the dark shades of the bark of the surrounding trees, making the connection even more natural. The somewhat awkward proportion of the protruding first floor stands out from the harmonious mass formation, but this presumably comes from the features of the existing building. Overall, the constraints and endowments of the site and the building to be converted have been successfully translated into new features for the new function by means of architecture and interior design, creating a truly exemplary old-new work.