Kossuth tér reconstruction, Parliament Museum, Visitor Center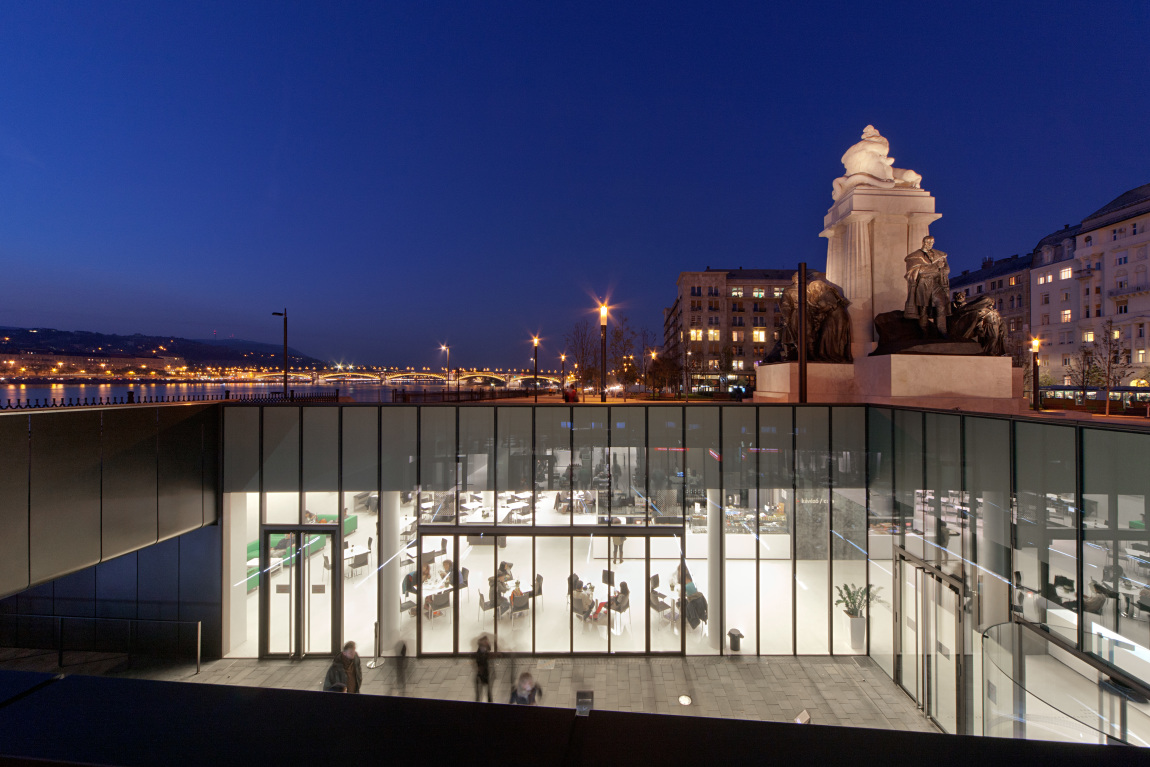 Architect
Tima Zoltán, Mohácsi Sándor
Company
Közti Zrt., S-73 Kft.
Address
1055 Budapest, Kossuth Lajos tér 1–3.
Prizes
Budapest Award of Architectural Excellence, Award Recipient, 2016

Parliament and Kossuth tér are indisputably the country's most important architectural compositions of symbolic power, forming a national identity, making a very sensitive area to reconsider. Offices led by architect Zoltán Tima and landscape architect Sándor Mohácsi faced a complex task: the place had to be adapted to today's needs, and, at the same time, unorganized interventions of the past decades on the square had to be corrected (while referring to Imre Steindl's original idea of the triple spatial system).
The task was to rethink the transport routes of the square, to serve parking demands and to attract significant tourist interest. The difficulty of this architectural program comes from the fact that the security and functioning of the Parliament is a top priority. The architects had to create a reassuringly high-quality work in the dense network of expectations and demands of urbanism, cityscape, politics, security, transport, culture, tourism and many more. Beyond the quality of the architectural and landscape design concept, the efforts put into the project's realization also required a tremendous undertaking. The siting of the Visitor Center, its connection to the Parliament and the proximity of the square and the building to the Danube were the most convincing values for the jury of the Award of Excellence. The Visitor Center is an independent contemporary building with coherent appearance, elaborated details and good functionality, while it does not alter the iconic image of the Parliament. Discovering Imre Steindl's important building is confidently but discreetly supported by contemporary architecture. The proportionality of the architectural concept is proven by the general public acceptance of the intervention. In a site of such historical importance, this is a success in itself.
Architects
Németh Tamás, Mélykúti-Papp Dóra, Molnár J. Tibor, Ráti Orsolya, Szabó Máté, Tölgyesi Kaplony