Újpest Market, Hall and Event Space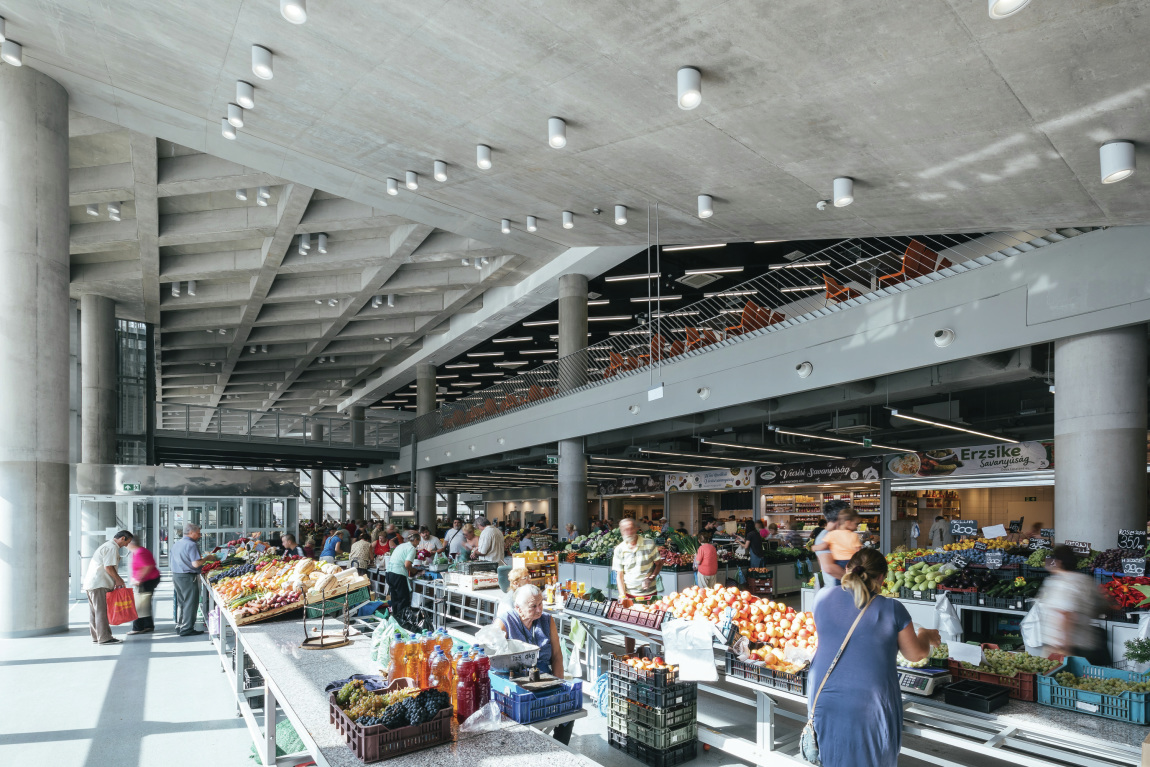 Company
Firka Építész Stúdió Kft.
Address
1042 Budapest, Szent István tér 13–14.
Prizes
Budapest Award of Architectural Excellence, Special Commendation, 2019

The development was completed as phase 2 of the complex renovation of Szent István tér. Settling the market area was essential to liberating the main square and turning it into an agora. In the six-storey building with a gross floor area of 25,000 m², above the underground garage there is the market hall and an event room on top of it. They are open to the renewed outdoor public space and to all users, both in their operation and their architectural design. As a community space, the building aims to be the backdrop to colorful urban events.
In 2007, the municipal council adopted the renewal concept of the main square of Újpest, in which the cornerstone for the square transformation was formulated as follows: "An open-air spatial system should be created that integrates the market, the City Hall and the church buildings, organizes the square in unity, is capable of hosting representative city events, incorporates more green spaces and is able to adapt to changing needs. The new system radically reduces the space occupied by moving and stationary vehicles, transforms the traffic and parking order of the square and its impact area in order to maintain the functionality of the features on the square." The new market, market hall and event space were constructed as one of the first, but perhaps most important element of the main square renovation. Although strange pairing at first, but the market and event space fit together well, where spatially separate entrances ensure smooth operation. The design of the event space offers several opportunities therefore it can perform a lot of tasks: this is the key to an economical operation. Budapest's architecture is very rich in special hall buildings. The recently completed building, formed in a contemporary way, will also add a new color to the existing stock of halls. The beauty of the built space is given by the reinforced concrete lattice truss wall consistently used as an architectural tool. Finally, this structural element became the hallmark of the construction. In order to meet the requirements of the main square's renewal concept, the mass was created by arranging the functions on top of each other. The space was enriched with a façade of adequate architecture.
Lead architect in charge
Bun Zoltán PhD
Managing director
Bikki István
Collaborators
Balogh Boglárka, Dobos Zsolt, Erdélyi Róbert, Konrád József, Kovács Veronika, Palásti Ildikó, Schöff Gergely, Sümeghy Áron
Photo
Hajdú József, Schöff Gergely