MOME Workshop, Studio and Media House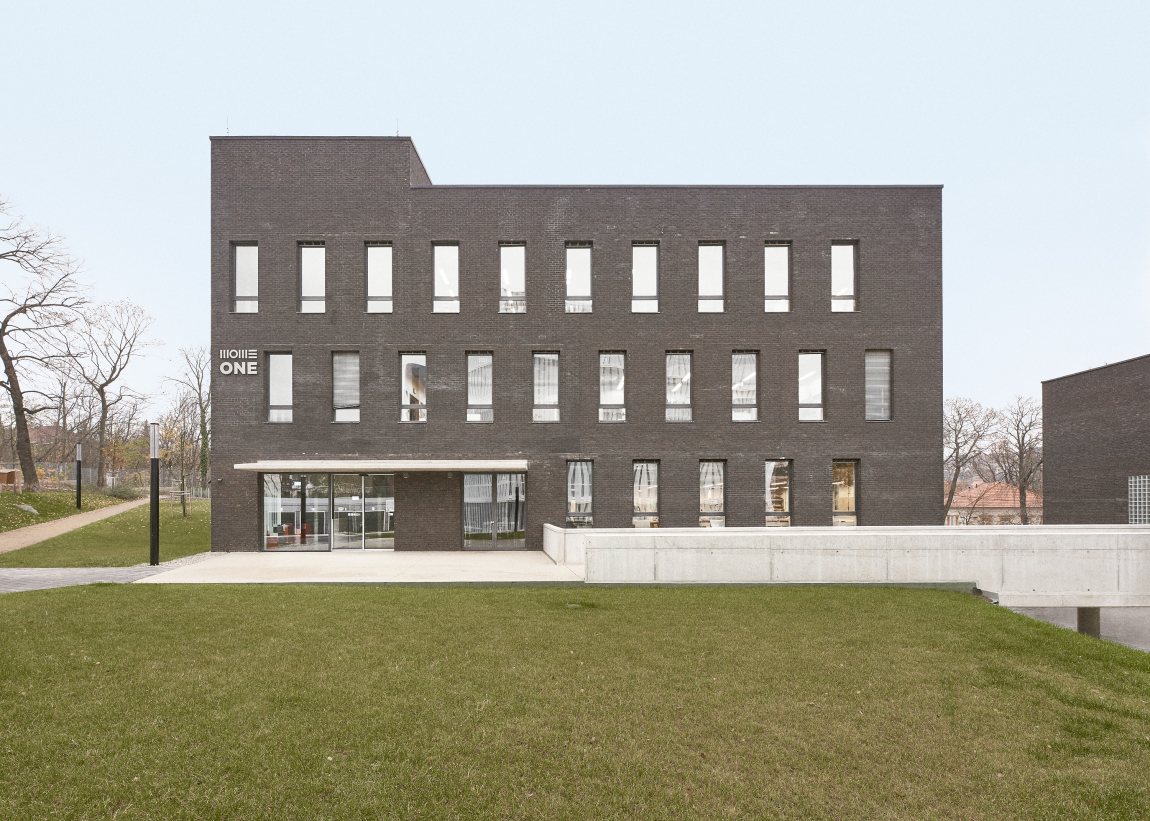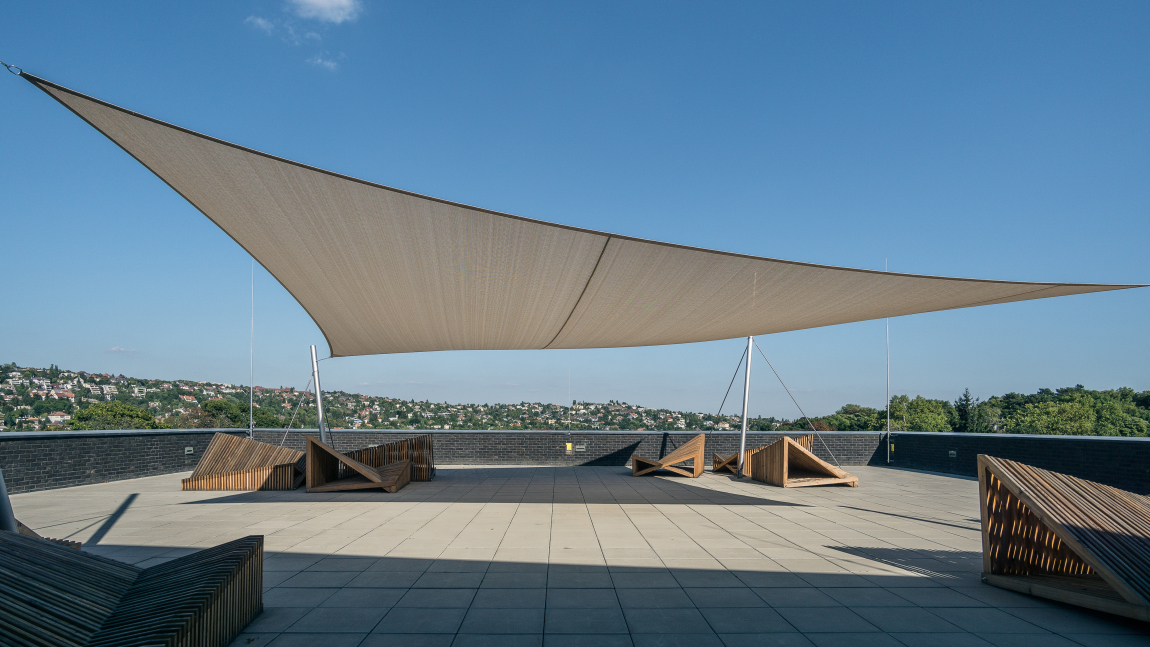 Architect
Csomay Zsófia, Németh Tamás
Company
CET Budapest Kft.
Address
1121 Budapet, Zugligeti út 9–25.
Prizes
Budapest Award of Architectural Excellence, Commendation, 2019

Besides developing good connecting points, the goal of the architects was to make the Technology Park stand out from the rest of the area, at the same time specific enough to be worthy of the "A" building that dominated the site and became a symbol of the school. In the design, they sought to create morally and physically non-obsolete buildings that are in harmony with themselves and with each other. The color, the form and the agility will be added by the student life moving in the buildings.
The two new buildings of MOME's new campus put in use this year, namely the Workshop and the Studio and Media House were built in two phases. These two buildings are accessible both from Zugligeti and Budakeszi út, their siting follows the slope of the terrain, thus creating diverse and pleasant connections with the garden. The blocks can be reached from all directions through exciting spatial situations. Typically, industrial activities take place in both houses, as reflected in the materials, surfaces and fittings used in the interior design of the buildings. The Workshop House accommodates workshops for carpentry and modeling, a car lab, and workshops for industrial designers, goldsmiths, leather and textile designers. The staircase is an ingenious architectural solution as the one-and-a-half-level ceiling height is spanned by three flights of an open two-flight stair, creating an exciting spatial sculpture. The possibility of having an insight to all workshops through the full height glazing of the foreground expresses the educational philosophy of MOME. There are ceramic, glass and concrete workshops and a photo studio on the two basement floors of the Studio and Media House, while on the two upper levels sound and film studios can be found. The exterior cladding of the buildings is hand-formed, dark grey brick with full joint-filling. Thanks to their proportions and deep sills, the upright windows of the well-articulated facades are in architectural relationship with the main building of Neo-classical style. The exterior volume of the two new buildings, designed as MOME's Technology Park, are adjusted to the scale of the neighboring condominiums, while the internal layouts flexibly respond to diverse technology needs.
Architect collaborators
Szijjártó Csongor, Magyari Mátyás
Photo
Walton Eszter, Fehér Zsombor