Kőbánya Customer Service Center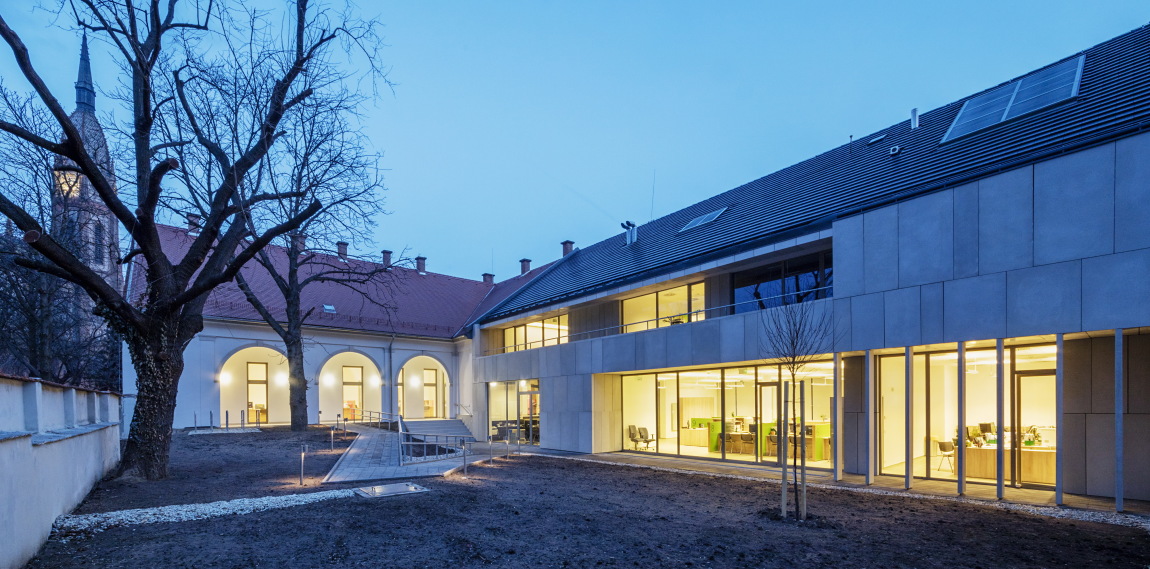 Architect
Vikár András, Lukács István, Gál Árpád
Company
Vikár és Lukács Építészstúdió Kft.
Address
1102 Budapest, Állomás utca 26.
Prizes
Budapest Award of Architectural Excellence, Award Recipient, 2018

It is an exemplary building in many ways. The modern, open spaces represent a transparent, fair operation and the image of a serving office; thus, it becomes the spatial manifestation of customer friendliness. The architects dared to choose the most obvious solutions, avoiding all unnecessary spatial complications and being devoid of needless frippery: they gave a precise and satisfactory answer to every need.
The ensemble, created by extending the eclectic corner building, tries – and manages – to get integrated to the urban fabric. At the same time, it adds to the traditional street view of Kőbánya in a way which leaves no doubt about the age of its creation. Its architecture is absolute contemporary; and among the neatly renovated eclectic façades, the proportions, detail scales and use of materials make the new building wing a worthy companion of the neighbors without overwhelming them. They stand side by side as well-mannered, polite young people among the lively retired. The furniture, designed specifically for the spatial conditions and functions, also orientates the user with color codes. The sight of the newly formed inner garden appears in the offices wherever possible. The vaulted cellar, a special value of the old building is cleaned and carefully restored, just waiting for the proper function worthy of its appearance. Perhaps there is some uncertainty in the implementation of the garden façade, but it is easy to forgive in view of the building's abundant values. The extension and cityscape fitting are exemplary, and the harmony based on opposites is just perfect.
Architect collaborators
Kákóczki Norbert, Berecz Dániel, Király Szabolcs, Mangel János, Seidl Krisztián