Csík Ferenc Elementary and High School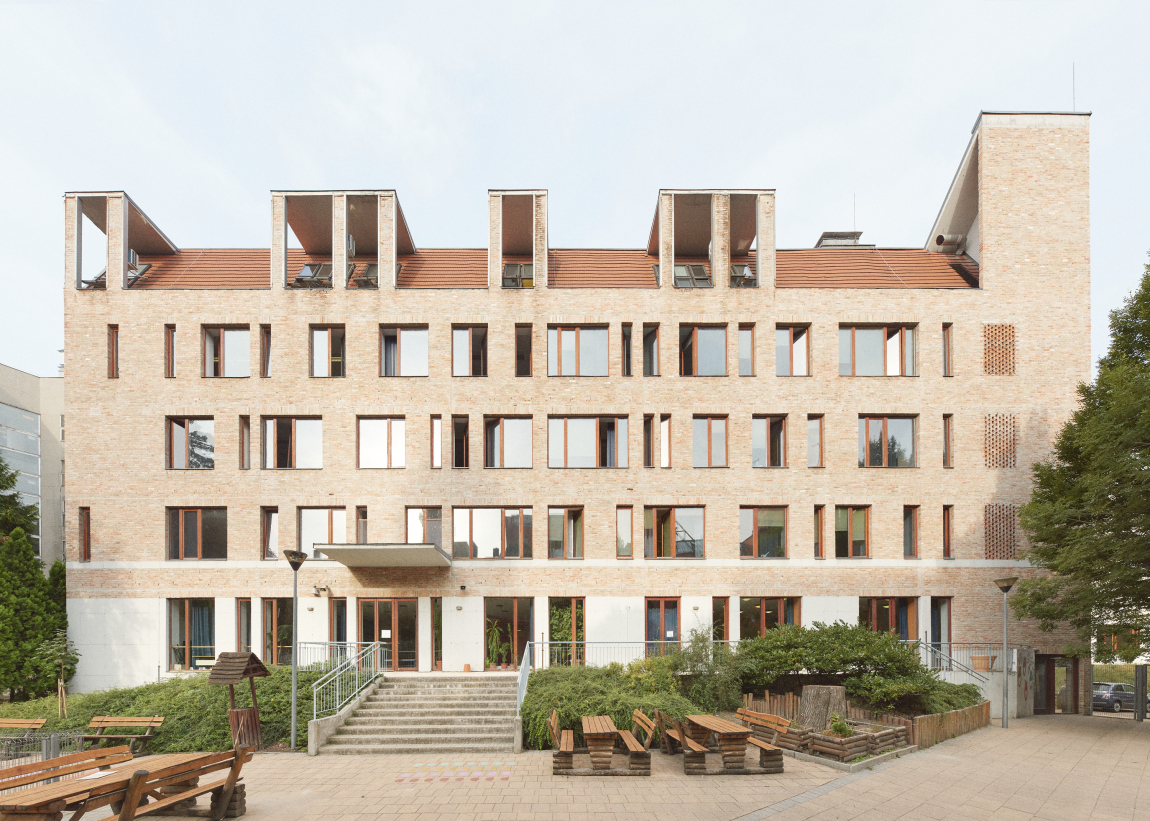 Architect
Sólyom Benedek, Cságoly Ferenc
Company
Építész Stúdió Kft.
Address
1027 Budapest, Medve utca 5–7.
Prizes
Budapest Award of Architectural Excellence, award certificate, 2003

It was possible to increase the floor space of the school by expanding the existing wing with two new building parts. The designers solved this highly challenging architectural task in a novel and witty way. The new school wing has many valuable elements, such as the brick façade cladding, the material of which comes from the demolition of an old building part that once stood here.
This recycling is also a good example of how a good piece of architecture can have an educational effect in itself: it radiates a demanding approach, and in this case, it can also help to develop an environmentally conscious attitude of schoolchildren. The dynamic fenestration following the internal, functional order of the building resulted in a well-thought-out, balanced façade. The brick cladding is well complemented by the exposed concrete footing, although the deficiencies of the implementation slightly degrade the overall picture. Although the entrance, formed with two staircases at place of one of the old building's classrooms, is not too spacious, but skillfully handles the difficulties arising from the different ceiling heights of the old and new wings. Cozy interiors have been created, and the colors used are also tasteful, such as the red wall and the deep yellow corridor cabinets. The stimulus-rich environment will certainly make the building homely and lovable for students and their teachers as well. The extension is also organically linked to the existing siting, i.e. the urban context. The aesthetic, cozy exterior and interior design created with the help of high-quality architectural tools is exemplary.