New York Palace, historical reconstruction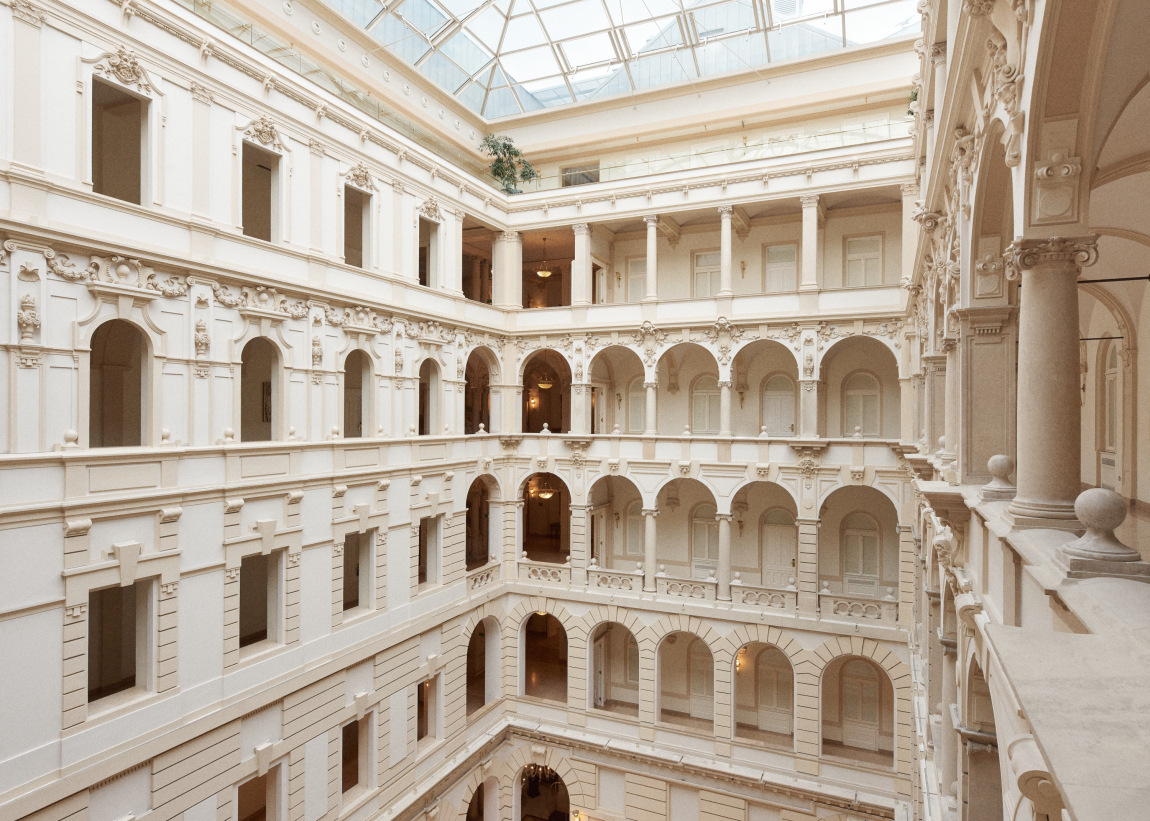 Architect
Benyó László, Kaló Judit
Company
Benolarch Kft., Állami Műemlék-helyreállítási és Restaurálási Központ (ÁMRK)
Address
1073 Budapest, Erzsébet körút 9–11.
Prizes
Budapest Award of Architectural Excellence, medal and award certificate, 2006

The Budapest Headquarters of the New York Life Insurance Company (designed by Alajos Hauszmann, 1894) was one of the most elegant buildings in the capital and one of the best known for its café. The facility closed after nearly 100 years of operation. Its reconstruction began in 2001, after hopelessly long two decades of deep sleep. The new facility, the five-star Boscolo Hotel opened its doors in 2006.
Builders and architects sought to preserve the structures and facades of the palace building as fully as possible. The functional change led to fundamental changes in the use of the building spaces. The former open courtyard was covered with a glass roof and became the hotel's large reception hall. The Neo-Renaissance loggias, restored with careful work, evoke the former splendor of the house. The café was renovated according to original photographs, by reconstructing the long-destroyed chandeliers, sculptures, and decorations. At the same time, other parts of the building (reception area, new lecture halls, breakfast-dining room, some suites) represent the most modern Italian interior design. Here, the high-tech glass-walled cabin, the golden mosaic dome and the classic, gigantic Murano glass chandelier fit well together. The exterior façade was also renewed according to the original one. This was a great challenge, especially in terms of the restoration and replacement of the stone cladding and the stone and bronze sculptures on the boulevard side. The investor resurrected this great piece of the Hungarian cultural heritage from destruction in an outstanding way and made it one of the great sights of Budapest again.