Metropolitan Ervin Szabó Library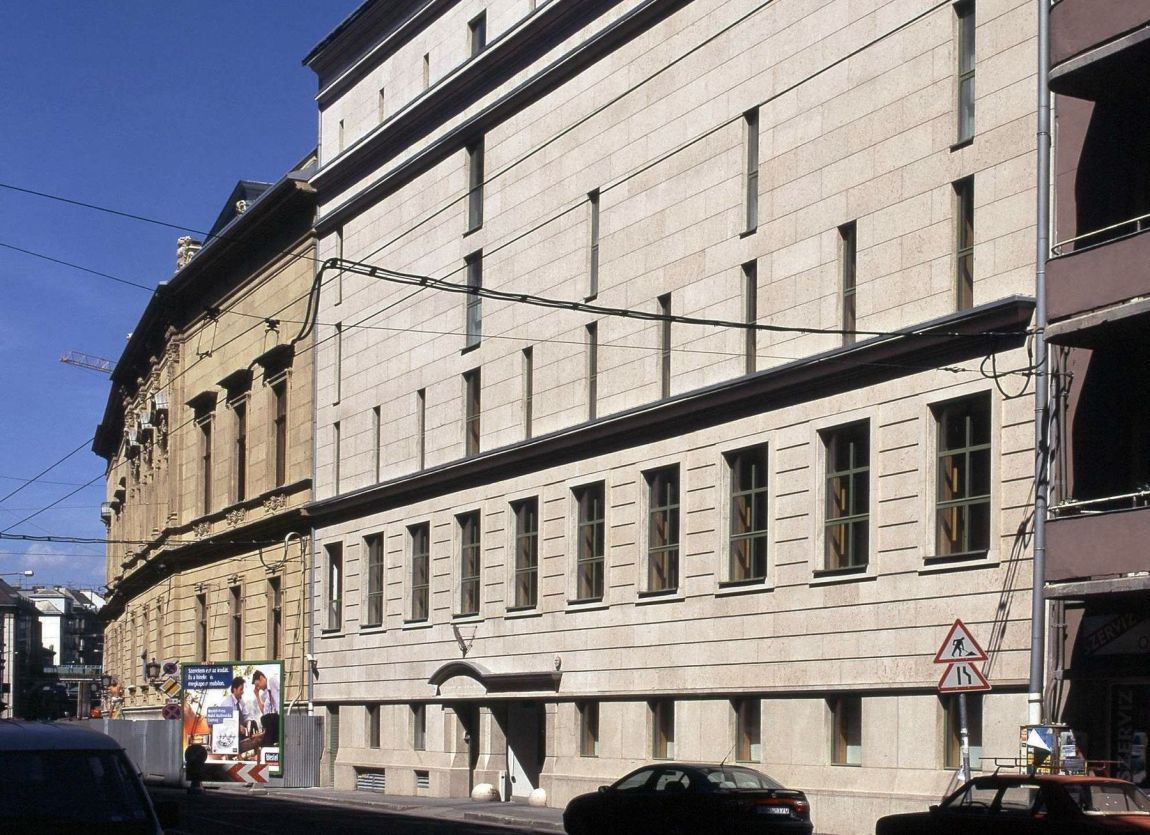 Architect
Hegedűs Péter, Hefkó Mihály, Jakab Csaba
Company
Matesz (Magasépítési Tervező és Szervező Szövetkezet)
Address
1088 Budapest, Szabó Ervin tér 1.
Prizes
Budapest Award of Architectural Excellence, medal and award certificate, 2001

The building complex was completed with reconstructing the Wenckheim Palace and building a new block after the complete demolition of the Baross utca 18. block (former library wing) and the partial demolition of Reviczky utca 3. The comprehensive reconstruction of the institution, which has been operating since 1931, created a state-of-the-art library with a collection of about 1,100,000 volumes, forming an integral unit both in terms of use and operation. The design preserves and adds new elements to the historic values and atmosphere of the palace.
The backcourt of the Wenckheim Palace has been built up in order to connect the three buildings, and the central courtyard has been transformed into a new glass-roofed foyer. The side entrance on Reviczky utca became the public entrance, while the renovated main entrance and decorative staircase are only for exclusive large-scale event use, as a sufficiently large lobby and lift could not be located here, and it is far from the new library complex. The decorated side entrance leads to the glass-roofed inner courtyard, free for the public just like an urban public space, as it is located before the access control. All this, combined with the café established on the site of the former carriage shed, provides a pleasant spatial experience. The use of warm, natural materials dominates in the interior design. Consistent use of colors and materials also contributes to the clarity of interior relationships. Perhaps the interior design of the children's library on the ground floor of the Reviczky utca building alone seems too harsh compared to the other interiors. Special mention should be made of the high standard of construction, which has stood the test of the last two decades. In summary, the outstanding collaboration between the architect, the investor and the owner/user has resulted in a library that is still well usable and worthy of its reputation.
Photo
Hegedűs Péter, Csikó Zoltán