Soho Hotel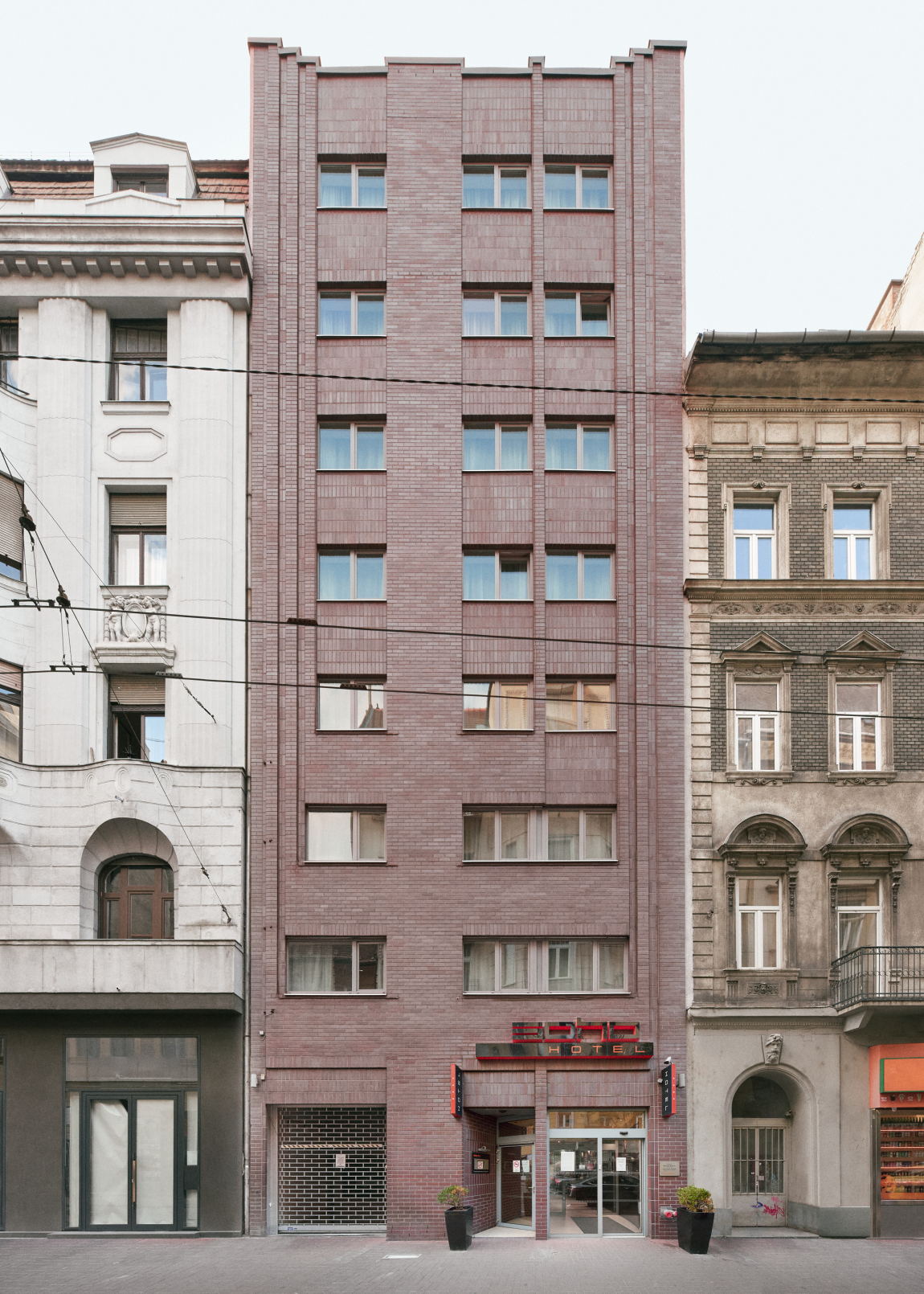 Architect
Marosi Miklós, Sebő István
Address
1074 Budapest, Dohány utca 64.
Prizes
Budapest Award of Architectural Excellence, medal and award certificate, 2009

This vacant lot build-up in Dohány utca falls into the World Heritage protection zone of Belső-Terézváros. Extremely difficult conditions characterize the plot: it is narrow, barely 9 meters wide, and quite deep with the length of 50 meters. The side-corridor outdoor gangway of the neighboring Eclectic building is 3 meters from the plot boundary.
The investor implemented a boutique-type design concept for a hotel chain. The essence of the boutique hotel concept: guests (mid-class in terms of price, arriving by plane for a stay of 3-4 days) are satisfied with 16-18 m2 of room size, but expect these rooms (and the common areas) to be furnished and equipped according to the latest design. On the narrow plot, the architect brilliantly organized the hotel's horizontally arranged double section into two inner courtyards. There are two rows of rooms facing the courtyard above the lobby, one facing the street and one facing the backyard. The sections are connected to each other only on the ground floor. Here can be found the breakfast room, the lobby and the reception. On the ground floor, a garage lift opens to the street, serving a basement parking level where ten cars can be parked with the help of a turntable. Instead of demolishing the adjacent house and replacing it with a garage driveway (as can be seen in several examples in the area), this smart solution allowed the architects keep the neighboring building. A conference room will later be built on the back front. The street façade of the building has three-axis, clad in brick, which is a recurring element on the 20th-century buildings of the street. The contemporary applied graphics of the logo appear not only on the façade sign, but also on the smallest interior items. In the framework of the project, also the façade, stone hanging corridors and windows of the neighboring Eclectic-neo-Renaissance house were renovated. From residents who were still dissatisfied, the hotel management bought their flat, and with a brilliant, organic solution connected them as apartments to the hotel function. In summary, the fit of the building to its surroundings, its contemporary design, the professionally calculated and measured organization of space and functions, the hotel's restrained, yet purposeful behavior can be presented as an excellent architectural example for the investors of the entire district.