R+C office building (office, workshop, warehouse conversion)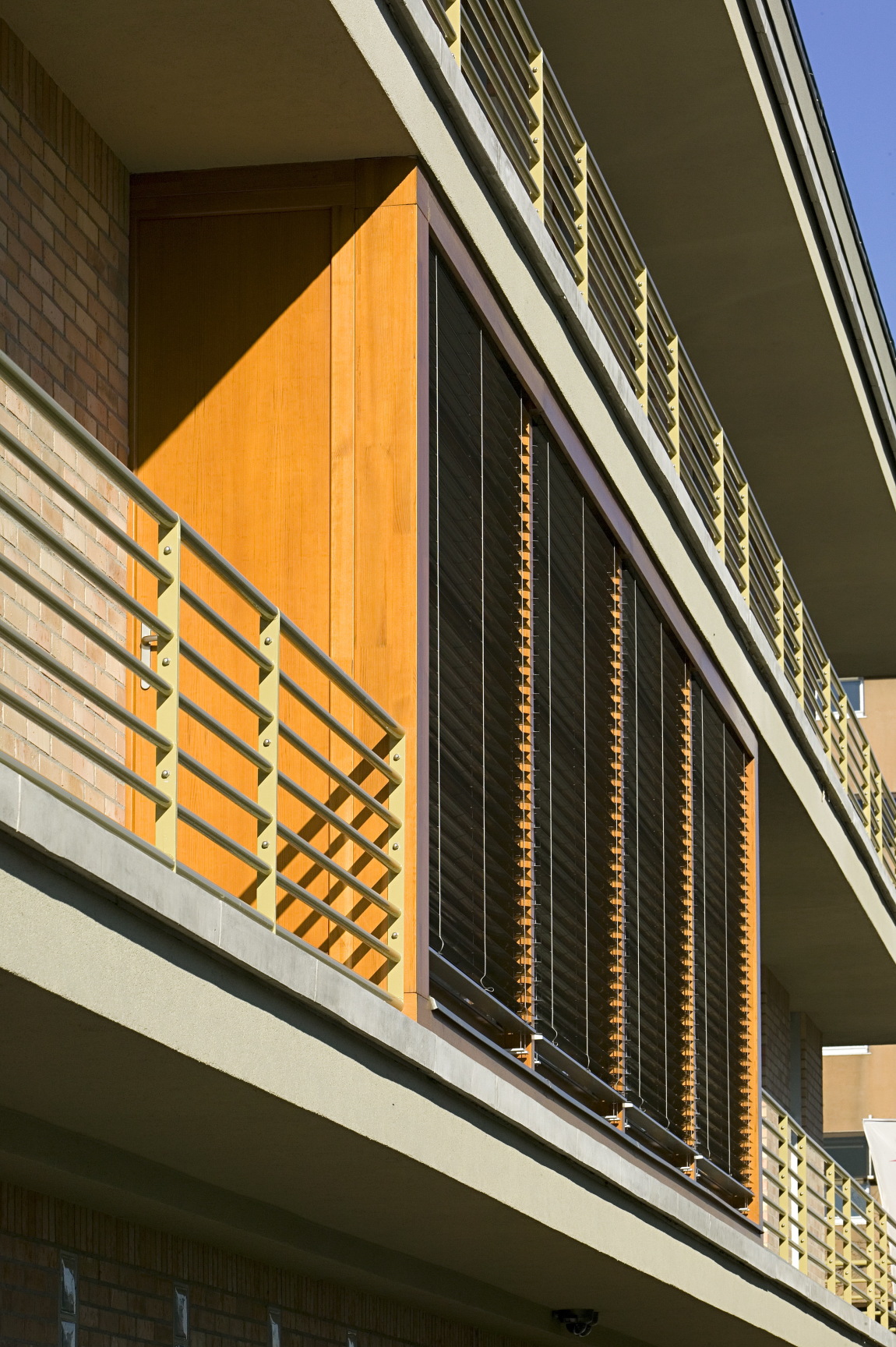 Architect
Sebők Ildikó, Selényi György
Company
Sebők–Selényi Műépítészet
Address
1135 Budapest, Reitter Ferenc utca 46.
Prizes
Budapest Award of Architectural Excellence, award certificate, 2007

There were two basic aspects to the conversion of the former curtain wall building: to optimize construction costs and to fit to the architecture of the Gravoform Betűház (=Font House) on the adjacent plot, also designed by the architect. The resulting brick-clad façade with perforated (so-called hole-architecture) design served to preserve and continue the existing architectural atmosphere on the former Medicor site.
The ideas presented by the architects, especially the answers given to the interior design issues, resulted in unique, but at the same time modest solutions loveable in all details, which cover many questions of details including e.g. the custom design of the furniture in the office building. Besides the chosen wall structure, the architecture of the building was mostly determined by the decision to fit the new façade structure (due to its extra load) to a pillar frame withdrawn about eighty centimeters from the ceiling edges and the original façade plane. This solution has undeniable budgetary benefits and is logical from a structural point of view. However, this design has generated some formal uncertainty, as its look evokes the internal floor plan logic of buildings with outside hanging corridor, which in turn is not the inherent feature of the building. Despite this formal inconsistency, the renovation, which was carried out in the spirit of sustainability and was elaborated in every detail, is commendable.