Graphisoft Park Development Building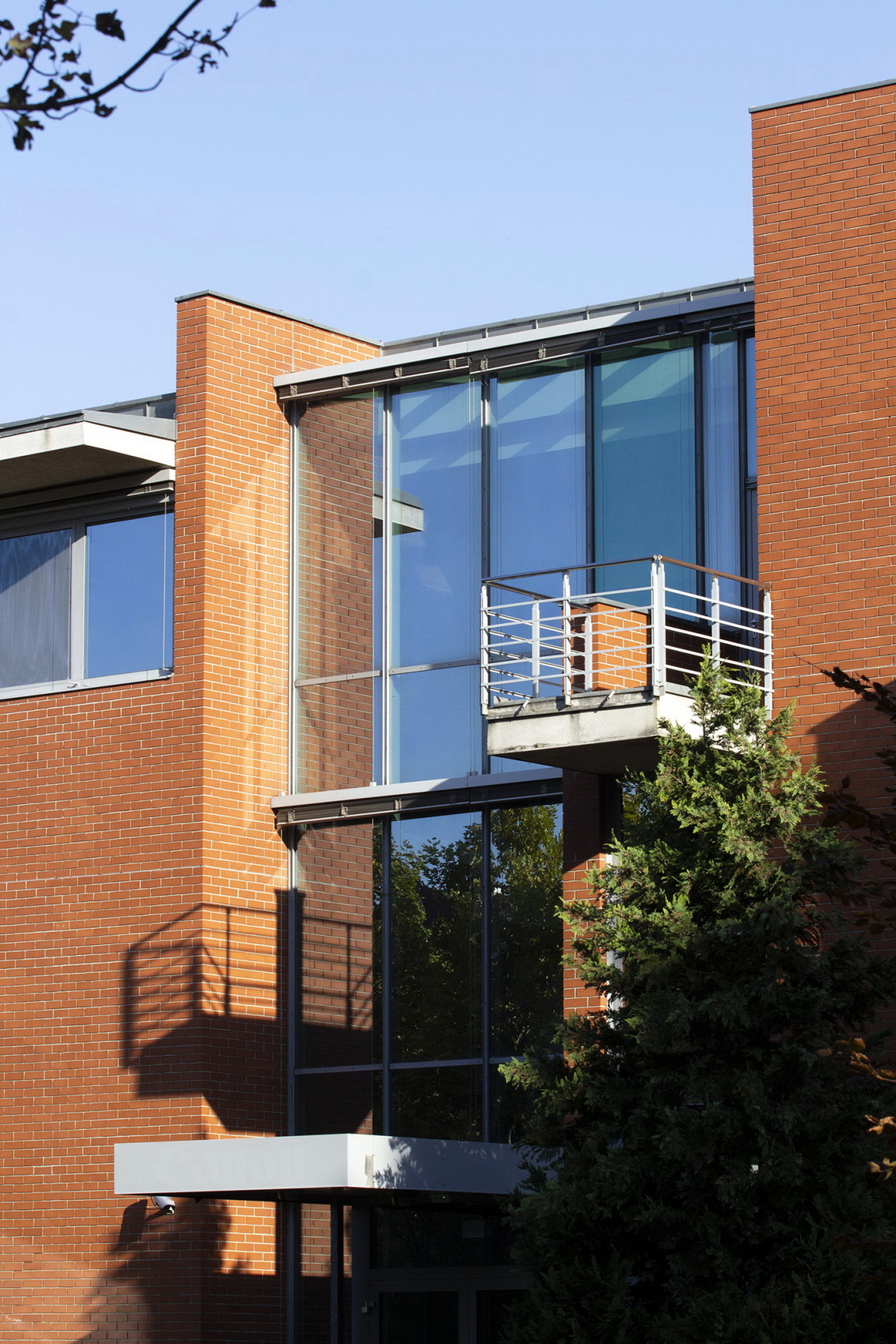 Architect
Lukács István, Vikár András
Company
Vikár és Lukács Építészstúdió Kft.
Address
1031 Budapest, Záhony utca 1.
Prizes
Budapest Award of Architectural Excellence, award certificate, 2001

Although the castle of Versailles was created in about a hundred years as the work of many great architects, it forms a completely unified complex of buildings because the spiritual principle (i.e. the intention to express absolute royal power) creating it was uniform. The dominant intellectual principle of our time, informatics, is more absolute today than the Sun King had ever been. And Graphisoft Park is the Versailles of our time. It is created as the work of many great architects, expressing their own individuality, yet it forms a completely unified ensemble. Its central building won the Award of Excellence a few years ago, and now here is another prize.
The Developer Building is an excellent architectural work! And not only because it adapts the previous used materials. The red brick cladding, glass surfaces, rod-lattice railings alone do not guarantee either unity or artistic quality. Fitting to the environment, the floor plan layout, the organizing power of the internal corridor and the row of studios attached to it like grapes, the illusory transition of outside and inside, the spacious park, the gentle bend of the Danube branch, the sight of the Gas Factory composed in the park are the elements what make the building complex a masterpiece. Beyond the aesthetics, we need to realize that this building also wants to become a home for the people who work in it, to treat them well and to provide comfort – with a lounge and the attached, well-equipped automatic kitchenette or with lavish panorama from the roof terrace – that a real home can't always provide. The color scheme must also be mentioned. The connection to the park's natural environment is enhanced by the interiors' light and pastel red-green complementary color pairs, which has a calming effect on the eyes getting tired of the flickering of the computer screens.