Gravoform Betűház (=font house)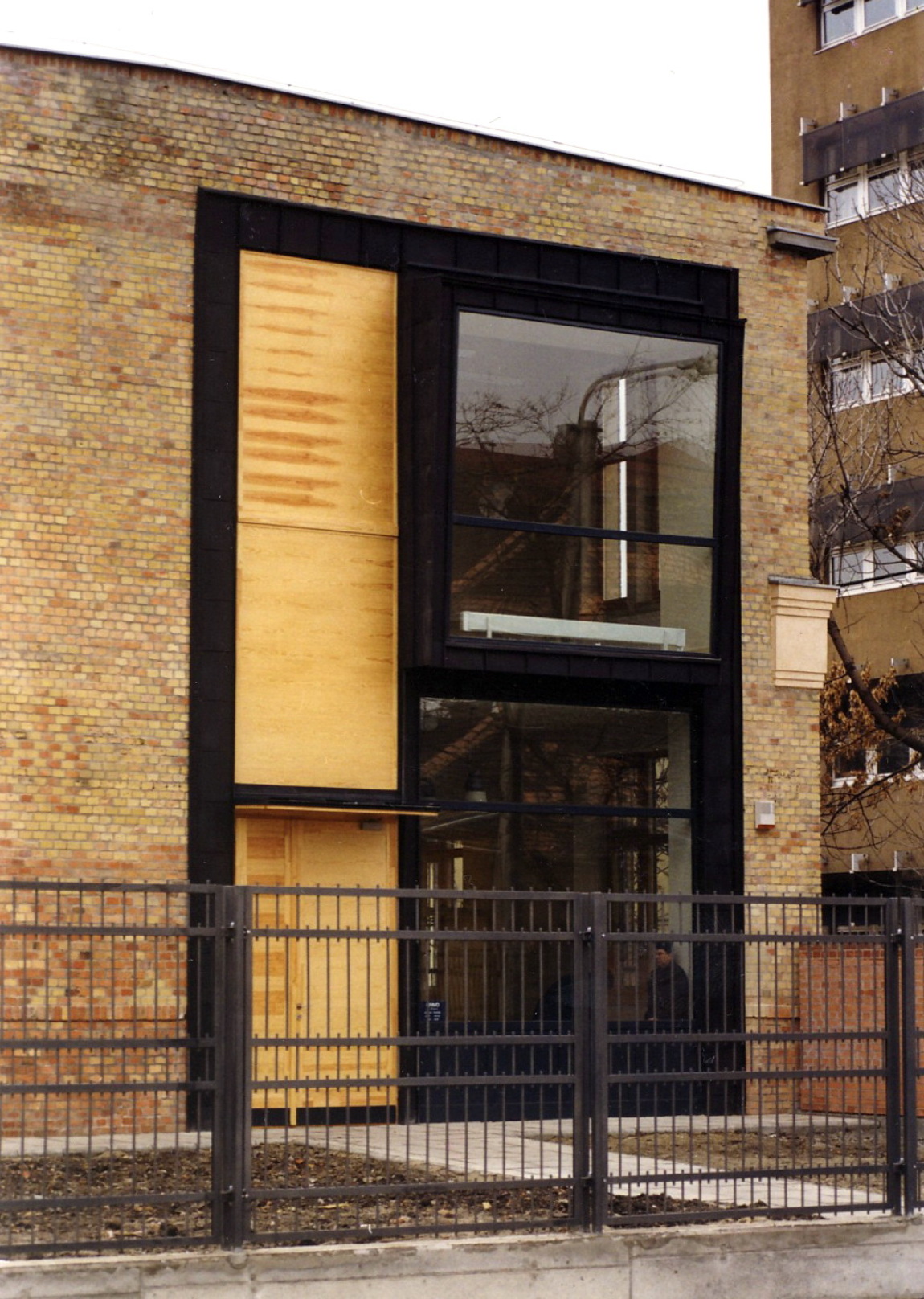 Architect
Sebők Ildikó, Selényi György, Bruckner Csilla
Company
Sebők–Selényi Műépítészet
Address
1135 Budapest, Reitter Ferenc utca 50.
Prizes
Budapest Award of Architectural Excellence, award certificate, 2000

The building was originally a two-aisle, two-storey industrial hall with early 20th century style features, Prussian vault ceiling between steel main girders, supported by reinforced concrete pillars. Its exterior wall is cladded with brick to this day. The new owner launched his plant and associated offices for the manufacturing of façade signage systems.
The transformation revitalized the well-proportioned building, approximately 15×21 meters in size. The customer area is located on the ground floor, and this is where the actual work takes place: the manufacturing of engraved products on computer-controlled machines. Upstairs there is the showroom and meeting room. The architects respected the structure of the building and only demolished some parts in places where the spatial design (resulting from the new function) made it absolutely necessary. Such a substantial intervention took place on the façade, on Reitter Ferenc utca and the first pillar grid behind, and the replacement of windows and doors also bought a significant change. However, the updated façades give a harmonious overall picture, the main elements of which are the glass wall highlighted by a slightly oblique plane next to the main entrance, doors and windows recessed from the plane of the main wall, the flower window and the company sign. The interior design, the color scheme and stone pattern of the selected floorings go beyond the aesthetic aspects, as they also reflect the functional needs of the different spaces. Unique solutions for stairs and railings, clear lines of doors and built-in cabinets express youthful, dynamic power. The house has been reborn thanks to its elaborated design and sophisticated implementation, while it has also retained its original values.